Contribution to the Realization of a Resource-Recycling Society | Initiatives at Business Locations
Resource Conservation Activities
Improvement of Work Process and Workstyle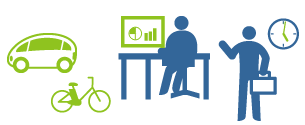 At the Canon Marketing Japan Group (hereafter, the "Canon MJ Group"), we reduce our environmental impact by improving our work processes and workstyles, such as creating daily documents digitally instead of using paper.
Shifting from paper to digital documents

IC card authentication for preventing misprints
Appropriate Management and Reduction of Waste
At the Canon MJ Group, all employees segregate waste appropriately by observing waste-related laws and regulations, thus reducing waste generated from our business activities.
A specific initiative is a system for tracing products until they are collected and disposed of, which we have introduced at our logistics centers across Japan to strengthen our management systems for preventing illegal dumping and other purposes. We also reduce the volume of delivery packaging (such as foamed polystyrene and stretch films) and sell them as plastic raw materials, thus reducing waste.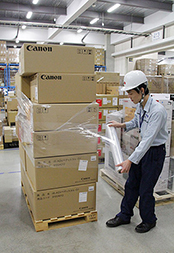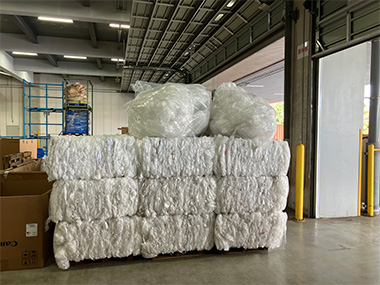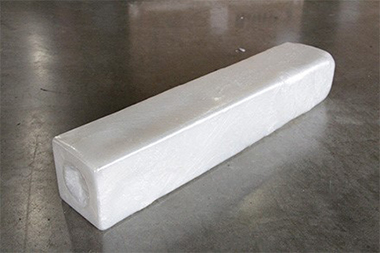 As part of our water risk initiatives, we conducted a water risk assessment of the Canon MJ Group's business locations in Japan using Aqueduct* of the World Resources Institute (WRI), and confirmed that the overall water risk level falls into the "low" or "low-medium" risk level. A specific initiative is the cyclic use of water at the headquarters building. Working together with Shinagawa Grand Commons Machizukuri Kyogikai (community development council), we use recycled water for flush toilets and other equipment, which is encouraged by the Tokyo Metropolitan Government. Monthly water consumption is ascertained and third-party verification is obtained for the Canon Group.
In addition, due to the increased risk of flooding from torrential rains and other factors caused by the recent increase in extreme weather events, we have examined tsunami submersion hazard maps and relocated our domestic business locations at high risk of flooding.

*Aqueduct: Global tool for water risk assessment developed by the World Resources Institute (WRI)